Fine Doggy Leather Harness
Style. Comfort. Function. These qualities are the essence of the FINE DOGGY Harness. Handmade with only genuine leather, our Harness is designed to provide the most comfortable walking experience for your companion while expressing your unique sense of style.
From single-tone classics and pastels to gleaming metallic and pattern-prints, there's a harness for every occasion.
The supple two-ply setup of top-grain shrunken leather makes each harness durable, comfortable and breathable for your loyal friend.
The FINE DOGGY Harness is designed to eliminate any weight on a dog's neck. Maximum flexibility and dynamic movement is the essence of the FINE DOGGY Harness function.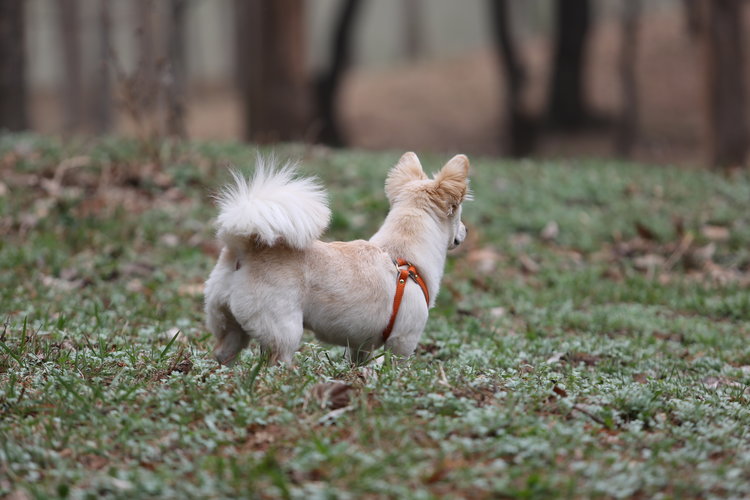 Sizing Guide
Size / Chest inches / Weight LB  --  The measurements are the best way to choose the accurate size.   Measure the full circumference of your dogs body just behind the front legs. 
Size /    Chest circumference inches      /   Estimated Weight LB  

2XS                10-12"                                        3-5 LB
XS                  12-14.5"                                      5-7.5 LB
S                    14.5-17"                                     7.5-10 LB
M                   17-19.5"                                     10-13 LB
L                     18-21"                                       13-17.5 LB
XL                   21-25"                                        17.5-26.5 LB
2XL                 25-28"                                         26.5-40 LB
Features
Top Grain Leather
Zinc die cast, Nickel/Gold Plated
Choke Free Design
Simple Step In
Optional Crystal Studs